Horses – Los Caballos Simberto (Cisco) 27year old bay Andalusian cross and Touched (Touchy) 12 year old chestnut Quarter horse.
Brief Bio – Both of my children rode horses and I was a Pony Club Mum driving my girls around the state help them to compete. When Cisco retired from competition due to his age and aches and pains. I decided that I was going to learn to ride. I joined Peel Adult Ridersin 2012 and I was determined to learn to ride. Thanks to my membership I continued to ride and had a few success. When Cisco communicated to me that he had enough of being a ridden horse, I purchased Touched. I have a new interest in Western riding. Peel Adult Riders has been a safe place for me to get to know Touchy, we have had some ups and downs but he has certainly made me a better Rider.
Vice President – Aileen Dooley
Horses – Manny, 9yr old bay OTT thoroughbred and Ronan, 7yr old paint x pinto
Brief Bio – I was born in Wales Uk and moved to Australia in 2013. I have always loved horses and have owned my own since October 2000. I love dabbling in most disciplines although eventing is my main aim! I joined Peel adult riders in 2015 and have been a member ever since!
Treasurer – Jurgen Steinert
Horses –Bruce. OTT Thoroughbred.
Brief Bio – I think there is something magical about horses. Have got back into riding since moving to Darling Downs 8 years ago.
Horses – Jambala Mr E (I call him Jollie), 9 yr old, Arab x Stock horse x Quarter Horse
Brief Bio – Jollie is now 9 years old and I've had him since he was 5. He is my unicorn and probably last horse. He has given me back my confidence that TB's took from me. We love to jump although I still get nervous. We do a bit of everything, ODE's, Show jumping and Dressage and of course Adult Riders! He's my best friend with 4 legs and I wouldn't swap him for any other horse. He's very versatile…!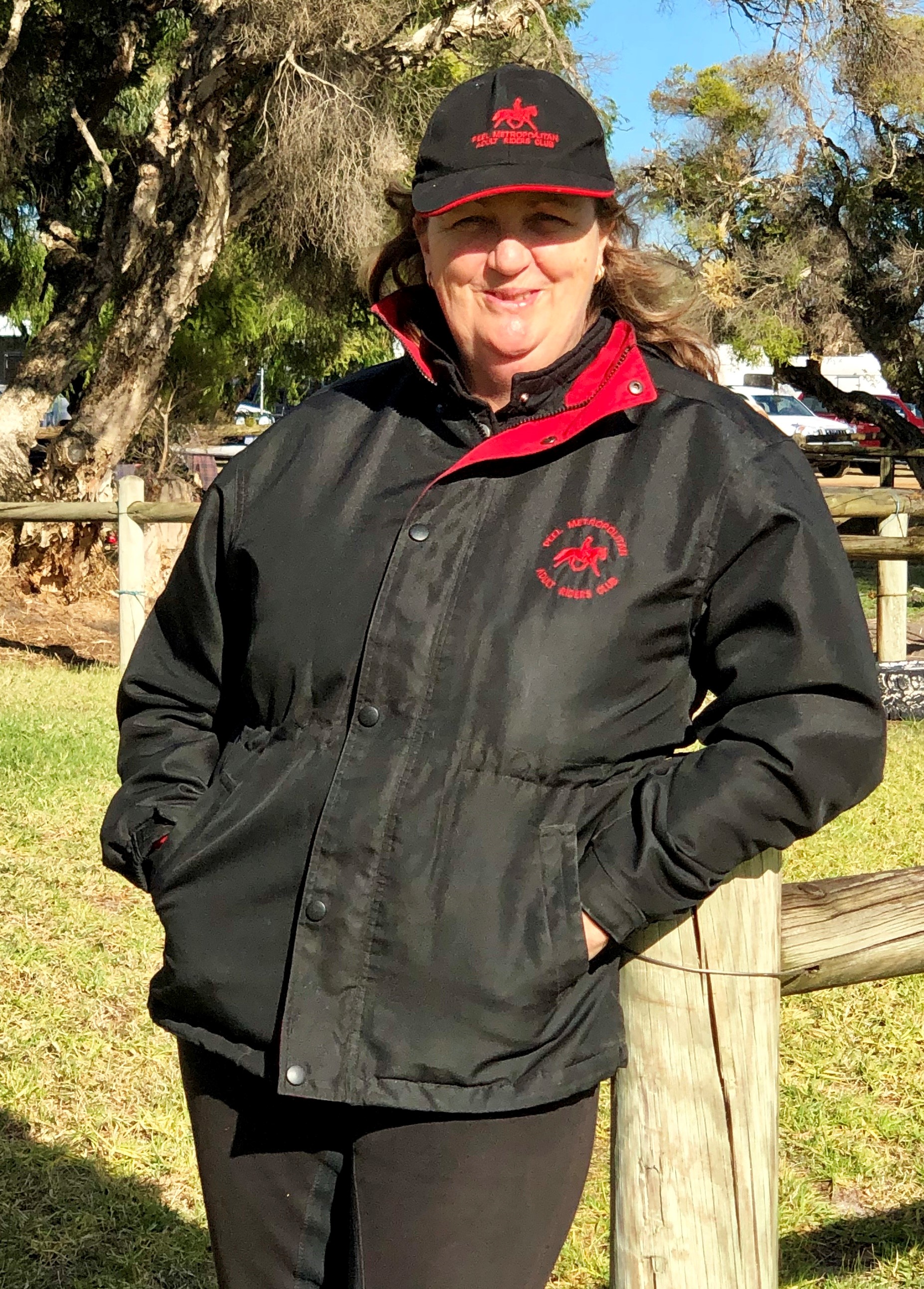 Rally Co-Ordinator – Sheryl Elliott
Horses – Casper, 20 year old Paint Bred/Quarter horse
Brief Bio – I was brought up on a farm and always had the love for horses. My parents purchased my first pony (Buttons) when I was about 11 years old. The rest is history! I stopped riding for many years whilst raising my children. My daughter got into riding and attended the Peel Metropolitan Horse and Pony Club for a number of years, where I formed some wonderful friendships with other parents. When my daughter stopped riding I decided it was my turn to get back into the saddle, which leads me to where I am today. Having lots of fun on my gorgeous pony Casper!
Uniform / Safety Officer – Pauline Connaughton
Horses – Panther
Brief Bio – Pauline is a woman of few words.
Membership Officer – Kylee Bennett
Horses – Hali Park Alcatraz, is a 7yo Friesian Warmblood
Brief Bio – Astac is very quirky and not the easiest horse, but together we have formed a team bond and are aiming for a show jumping and dressage career in the future.
I also have an Andalusian young horse's growing up in the wings waiting for its' turn in the spotlight. I love the Peel Adult Riders group, as it's friendly and attracts like minded people that recognise we are all on our own journey and all doing the absolute best that we can.
ARCA Representative – Jenny Stamp
Horses – Kings Town Gizmo
Brief Bio – Jenny has been a member of the Club since its' foundation.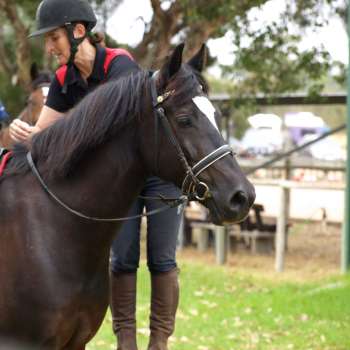 ARCA Representative – Caren Earl
Horses – Comanche (Cam) and Noodles
Brief Bio – I joined Peel adult riders in 2017. I joined as I was looking to do something different from endurance, I also had 2 very green horses that needed socialising away from endurance. I was looking to expand my knowledge with doing some cross training Endurance riding was all I knew.
Adult riders has been good for both my horses and myself and we have picked up on some tips from different coaches as we are exposed to a variety of different techniques we know get out and about doing different shows as well as Endurance.